Critical Care, Hospital Consultations, and Procedures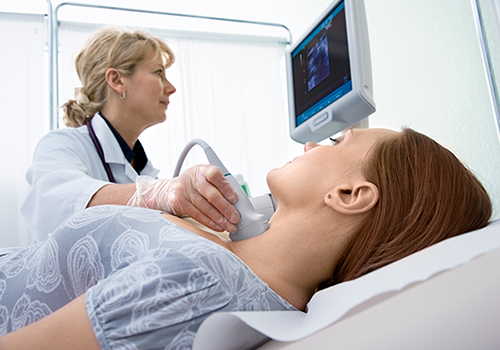 Hospital Consultations
The physicians of Redwood Pulmonary Medical Associates provide consultations for hospitalized and critically ill patients at Sequoia Hospital in Redwood City, CA. We perform a variety of procedures on both hospitalized patients as well as office patients. We have vast experience in performing pulmonary procedures, such as bronchoscopy and thoracentesis. In fact, while at John Hopkins Dr. Lim trained under renowned pulmonologist and bronchoscopist Ko Pen Wang, M.D., who invented the WANG™ transbronchial aspiration needle.
Procedures
Bronchoscopy is a procedure that allows the doctor to examine your airways through a thin tube called a bronchoscope. During this procedure, the doctor can diagnose problems with your airway or lungs (such as the cause of pneumonia or lung tumor), take tissue samples for biopsy, widen the airway and remove objects blocking the airway. A bronchoscopy is typically performed in the hospital under sedation or general anesthesia.
If you suffer from a pleural effusion, a condition in which excess fluid builds up in the space between the lung and chest wall (pleural space), you may have a thoracentesis. This procedure removes fluid from the pleural space, which can relieve shortness of breath and chest pain caused by the excess fluid. To perform thoracentesis, the doctor inserts a needle through the chest wall, between the ribs, into the pleural space and withdraws the fluid. This pleural fluid may be sent to a lab to determine the cause of the fluid buildup. Thoracentesis can be performed in the comfort and convenience of our offices, a patient hospital room, or a patient procedure room of the hospital, and requires only a local anesthetic to numb the skin at the injection site.
Critical Care Services
Redwood Pulmonary Medical Associates also provides critical care services to medical and surgical patients in the Intensive Care Unit (ICU) at Sequoia Hospital. Many of our patients are post-operative cardiac surgery patients. Each of our physicians is dedicated to the ICU during his or her rotation. Once a patient is released from the ICU, we will provide follow-up care in the hospital, and perhaps in our office after the patient is discharged from the hospital.
Sequoia Hospital, is considered the #1 Hospital in California for Cardiac Care, and is an affiliate of The Cleveland Clinic.
To learn more about procedures and our hospital and critical care services, call Redwood Pulmonary Medical Associates at (650) 367-5636 in our Redwood City, California office.