What is Asthma?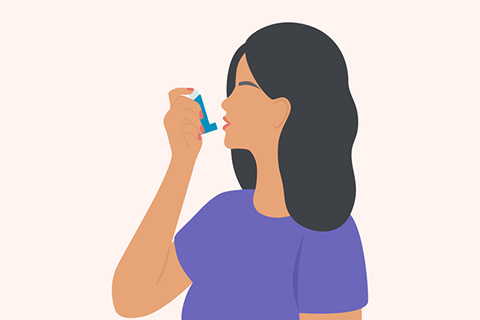 Asthma is a chronic respiratory condition characterized by inflammation and narrowing of the bronchial tubes in the lungs, which carry air in and out of the body. The Centers for Disease Control and Prevention (CDC) reports that as of 2021, over 25 million Americans have asthma, which is approximately 1 in 13 people.
Symptoms
Common symptoms include:
Shortness of breath
Trouble sleeping due to shortness of breath
Coughing
Chest tightness or pain
Wheezing (a whistling sound when you breathe)
Testing and Evaluation
At Redwood Pulmonary, our team of pulmonary specialists dedicates their time to conducting comprehensive evaluations, aiming to understand the nature and triggers of each patient's asthma. We collaborate closely with other specialists who may play a crucial role in understanding the pathophysiology of an individual's condition, including allergists, otolaryngologists (ENT), cardiologists, and gastroenterologists.
To ensure accurate diagnoses and effective treatment plans, we often order a range of common tests, such as:
Pulmonary Function Tests
Labs for common allergens
Complete blood count with differential
Total IgE level
RAST (radioallergosorbent test)
Chest X-ray or CT scans
Request Your Appointment Today!
It's important to note that asthma symptoms can vary in intensity and frequency from person to person. Regardless of the complexity of your symptoms, you can rely on our experienced and compassionate team at Redwood Pulmonary to provide the care and attention you deserve. Rest assured, you are in good hands.
To request your appointment, please call (650) 367-5636 or contact us online today!
For additional community resources, visit our glossary.
---
Our Location