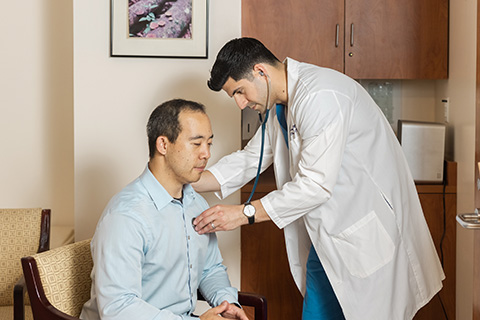 Recognizing the significance of this disease and its potential under-diagnosis, we have the privilege of having Dr. Ramon Ramirez, III, a specialist in Pulmonary Hypertension, as part of our team. Dr. Ramirez received specialized training in this field at Stanford University, further enhancing our expertise in managing this complex condition.
Symptoms
Common symptoms include:
Shortness of breath
Fatigue
Dizziness or fainting spells
Chest pressure or pain
Swelling in the ankles, legs, and abdomen
Bluish color to the lips and skin
Treatment and Management
Treatment for pulmonary hypertension typically involves the use of medications aimed at its underlying cause. For pulmonary arterial hypertension (PAH, or WHO Group 1 patients), relaxing the blood vessels and slowing the progression of the disease are paramount.
At Redwood Pulmonary, we recognize that optimal management of pulmonary hypertension often requires close collaboration with specialists in cardiology and rheumatology. Our team is dedicated to working together with these experts to provide comprehensive care tailored to each patient's unique needs.
To ensure the most effective management, we utilize a variety of tests to accurately classify the disease and guide the appropriate treatment options.
Commonly ordered tests:
Pulmonary Function Tests
6-Minute Walk Test
Sleep Studies
Echocardiograms
CT scans
Ventilation/Perfusion ("VQ") Scans
Right heart catheterizations and pulmonary angiograms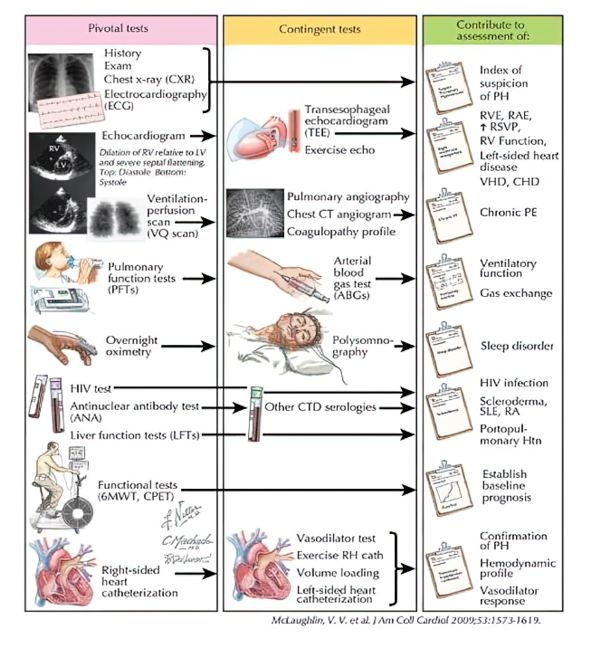 Request Your Appointment Today!
We understand the challenges that accompany pulmonary hypertension, and we are committed to delivering the highest level of care to our patients. With our expertise and collaborative approach, you can trust that you are in capable hands at Redwood Pulmonary.
To request your appointment, please call (650) 367-5636 or contact us online today!
For additional community resources, visit our glossary.
---
Our Location