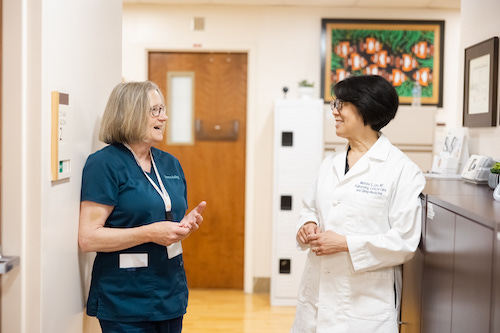 At Redwood Pulmonary, we take a special interest in making healthcare more readily available for those who otherwise may lack access or have difficulty finding the care they need. For example, it is estimated that around 70 million people in the U.S. suffer from a sleep problem. At present, there are only around 7,500 doctors who are board certified in sleep medicine - that's over 9,000 potential patients for each sleep doctor. That is why we are dedicated to finding new and innovative ways to reach patients and provide care, such as offering virtual appointments for our patients and integrating at-home sleep testing and remote monitoring devices into our care plans.
Veteran Sleep Apnea Screening Program
In 2019, Redwood Pulmonary's sister company, Somnology, Inc., contracted with QTC Medical Services to conduct at-home sleep apnea testing (HSAT) for disability, retirement, and other benefits examinations for veterans and active service members who are separating from the military. Our highly skilled healthcare advisors screen patients for their sleep complaints and help determine appropriateness for home sleep apnea testing (HSAT). For veterans who qualify for HSAT, the RPMA Healthcare Advisors also provide education on how to perform the test and then facilitate the order. Our board-certified sleep specialists interpret the sleep studies in a timely fashion. With rapid and steady expansion of this program, we screened and tested over 20,000 patients in all 50 states in 2.5 years. We continue to evaluate over 1,000 veterans every month for sleep-related disability.
Remote Therapeutic Monitoring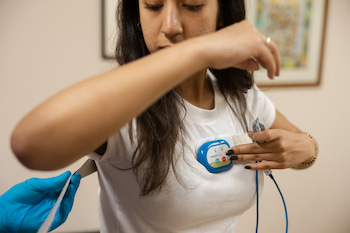 Fully embracing the benefits of a hybrid model of in-person and remote care, Redwood Pulmonary is developing a Remote Therapeutic Monitoring program to provide robust follow up care for patients with chronic sleep and respiratory disorders. By providing remote monitoring of high risk patients our goal is to reduce complications from related diseases, such as COPD, hypertension, heart disease, and diabetes. Frequent check-ins, feedback, and education will empower patients to stick with their therapy, get better sleep and pulmonary care, and improve their overall health.